Plumber, Sewer & Drain Cleaning Services in Santa Cruz, CA
At Duncan Plumbing, we specialize in delivering emergency plumbing services that include pipe leakage repair, sewer repair, drain cleaning, water heater repair, and plumbing systems inspection or maintenance.
Duncan Plumbing is a Diamond Certified Plumbing Company dedicated to offering residents and business owners' professional, courteous, and prompt plumbing maintenance and repair services. At Duncan Plumbing, no plumbing problem is too big or too small for us to handle.
Are You Having Plumbing Troubles in Del Monte Forest, CA?
Plumbing problems occur every day, mostly by accident or because of lack of proper plumbing system's maintenance. As a resident of Del Monte Forest, do not let your plumbing problems stress you out. Duncan Plumbing is here to help you!
As a licensed and experienced plumbing company in Del Monte Forest, CA, you can count on us to deliver on professionalism and experience. Our highly trained and experienced plumbers are not only professional in what they do, but also friendly to interact and work with. So, do you have a simple or critical pipe leakage? Are your drains blocked? Is your toilet or kitchen sink clogged? Is your water malfunctioning?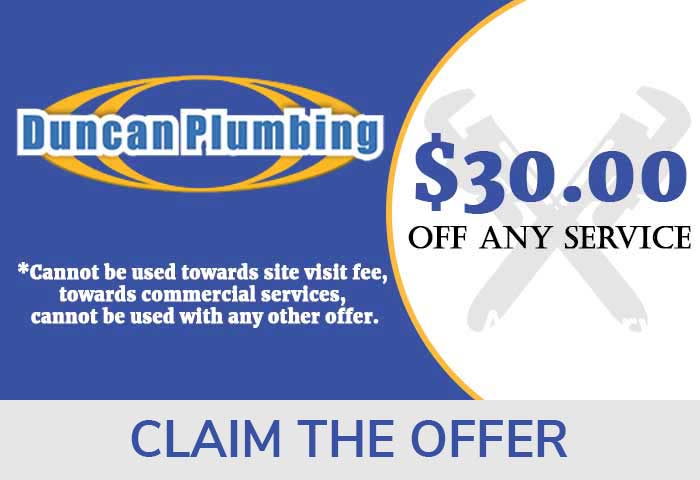 Del Monte Forest was in the beginning part of the Hotel Del Monte resort complex in Monterey, CA.  The resort complex was built by Charles Crocker and first opened its doors in June 1880. Charles was one of the Big Four railroad barons in the state of California. The hotel building and its surroundings were later acquired by the U.S. Navy after the Second World War and proceeded to act as the grounds for the Naval Postgraduate School.
Contact us any time if you have a plumbing emergency and a plumber will be sent your way in no time.
Frequently Asked Questions
Depends on if you are talking about water sewer or gas pipes. If you need this information, consult your local plumber.
Yes, qualified plumbers are best suited to the size and install sump pumps and related systems.
Yes, Plumbers are the only type of contractor that is licensed to install gas lines in your home or business.
It depends. If the tank itself is leaking, no. But often it is hard to determine what is exactly leaking. Qualified plumbing can determine if the tank or a repairable fitting is leaking and advise you further.