Fast Action for Plumbing Emergencies
We offer Los Gatos residences a wide variety of services including prevention, installation, and more. Are you in need of an emergency plumbing service? Problems can crop up when you least expect them. Not every plumber will come to your door at 2 AM.
However, at Duncan Plumbing, we offer emergency service. Call us any day, any time, and one of our experienced teams will come to help.
Los Gatos is a town on the move. The residents and businesses that call this dynamic and diverse city home have been relying on Duncan Plumbing for years. No problem is too big or too small, so contact us today with your plumbing needs.
Customer Satisfaction is King at Duncan Plumbing
At Duncan Plumbing, we believe in taking care of our customers. We can handle your plumbing problems, whether you have a residence or a business. Our experienced plumbers are professional, courteous, and glad to tackle any problem that has cropped up. Contact us today to see how we can help you, or drop by our website for a service request.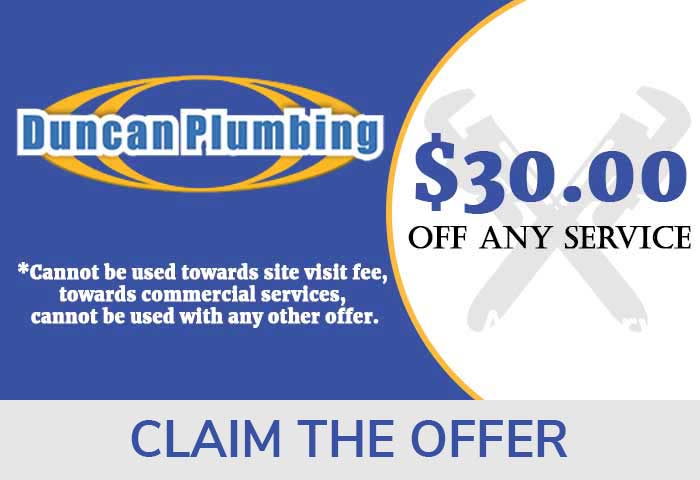 Plumbing problems occur anywhere and can happen out of the blues, and they may be simple pipe leakages or complex drainage problems such as a blocked sewer line. However, no matter how simple a plumbing issue may seem, it can have devastating effects on your property and cause you significant inconveniences if not resolved on time.
Contact us today to schedule an appointment with a professional and experienced plumber.
Frequently Asked Questions
ABS, PVC, and SDR piping are typical materials required for sewer pipes. Qualified plumbers or Local building inspectors can give you accurate information
Depends on if you are talking about water sewer or gas pipes. If you need this information, consult your local plumber.
Yes, but not very effective towards clearing a blockage in a pipe.
Yes, qualified plumbers are best suited to the size and install sump pumps and related systems.
Recent Jobs and Reviews in Los Gatos, CA
Job Locations and Reviews
Under kitchen sink drain repair
Installed new tankless water heater
Response from Duncan Plumbing:
Deb, Thank you for the kind words!