Plumber, Sewer & Drain Cleaning Services in Soquel, CA
Duncan Plumbing is devoted to supplying Soquel residents and firms with timely, well-mannered, and talented care.
Repairing any plumbing malfunction should generally be taken care of quicker rather than later and our team of leaders in the plumbing industry is perfect for the job! Especially during a plumbing emergency, time is of the essence and it is nice to know there will be someone there to help when you really need it. When it comes to getting the job done correctly, no one compares to Duncan Plumbing. As the home of menu-pricing, our total commitment to your satisfaction and dedication to doing the task right the first time has made us a top-notch plumbing firm in Soquel. Regardless whether you need a house or industrial plumbing, contact Duncan Plumbing!
Let the Reliable Plumbers at Duncan Plumbing Make Your Obstacles History.
For many years, the residents of Soquel have relied on us with all of their plumbing needs. From simple fixes fully remodeling a kitchen or bathroom, we have the expertise and skillful staff to fix any situation. Plumbing is one of those things that should only be performed by a specialist, errors are not only enormously costly to correct but can also create health hazards over a period of time. Let the respectable plumbers at Duncan Plumbing make your hassles history! Are you looking to re-pipe with copper or PEX? Do you need pipes located or video inspected? Or, perhaps you just have a slow or stopped up drain? Our most important goal at Duncan Plumbing is to bring resolution to the challenges you have, however sizeable or marginal.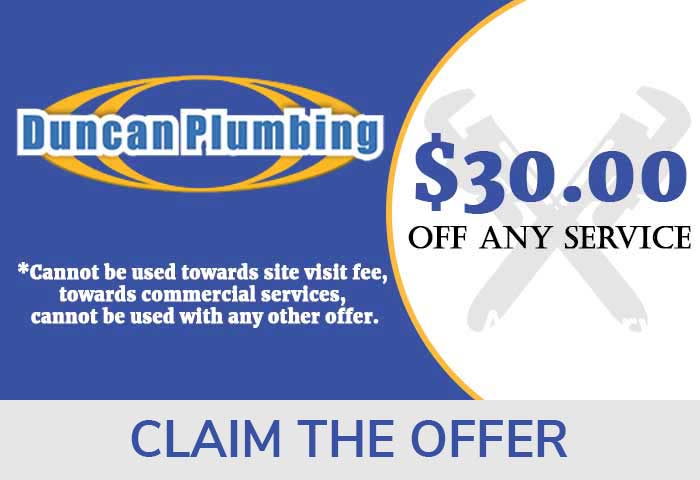 Frequently Asked Questions
ABS, PVC, and SDR piping are typical materials required for sewer pipes. Qualified plumbers or Local building inspectors can give you accurate information
If you get a building permit or are selling your home, they are required. It is also a wise idea if you experience a blockage as blockages can also be indicative of a damaged sewer pipe.
Yes, qualified plumbers are best suited to the size and install sump pumps and related systems.
Yes, but not very effective towards clearing a blockage in a pipe.
Recent Jobs and Reviews in Soquel, CA
Job Locations and Reviews
Estimate gas control valve replacement
Install new garbage disposal and re plum kitchen drain
Estimate to replace section off sch80 pipe